Tia Collection's mission is to foster dialogue, stewardship and scholarship of art through our art lending program, partner exhibitions and publications. One commitment to support Indigenous artists and their communities by sharing and loaning important works from our historic and contemporary Indigenous art collection to museums and institutions around the world is one of our many important purposes. This past summer, Tia's curator attended Ucross Symposium: Curating Native American Art at Denver Art Museum, which focused on navigating the complexities of the US and Canada's Indigenous art world, working with community advisory boards and facilitating collections access.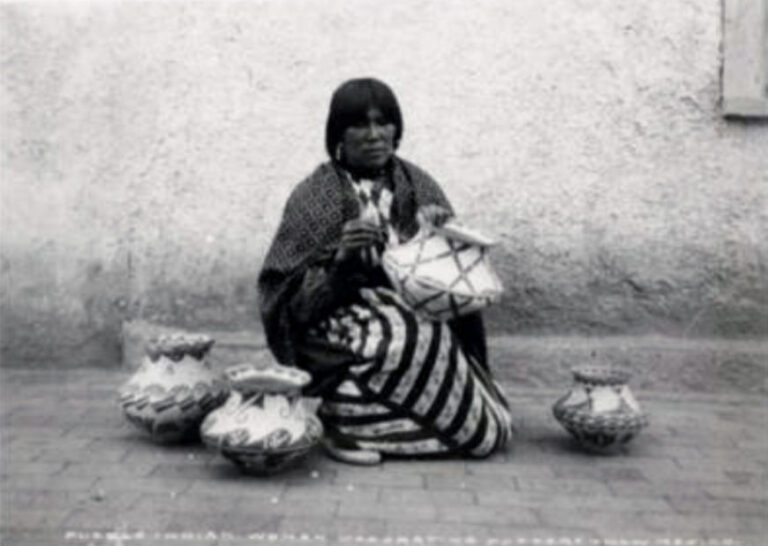 By opening dialogues with communities on the best and preferred practices in presenting work by historic artists whose identity is not known via a signature or cypher on the object in our collection, Tia Collection recently learned about the current work of San Ildefonso potters and Tribal Historic Preservation Officer Dr. Bruce Bernstein. Through their research, Dr. Bruce Bernstein has attributed a polychrome water jar in the collection to artist Dolorita Vigil, p'òhxʷógè ʔówîŋgè (Pueblo of San Ildefonso) and affirmed its creation circa 1910.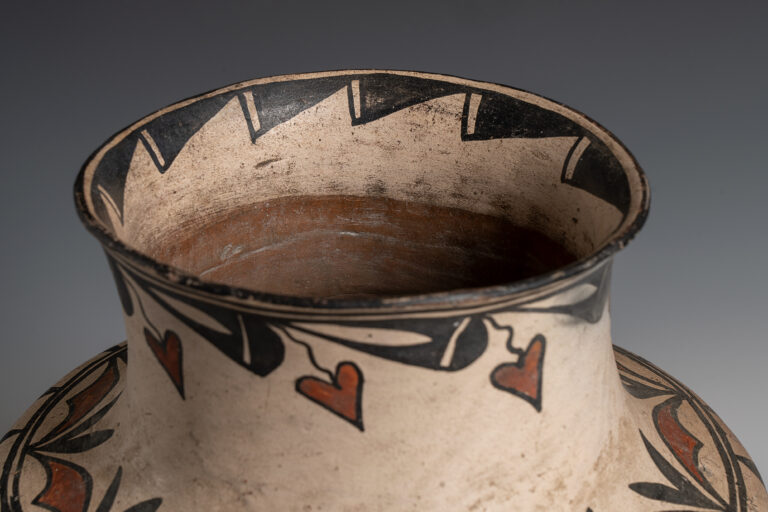 While Dolorita Vigil (1883-1918) passed at the unfortunately young age of 35 during the influenza epidemic, she left an indelible mark as an exceptional potter. The niece of Martina Vigil and Florentino Montoya, Dolorita was influenced by the work of her aunt, and her painted designs are strongly reminiscent of her uncle. Dolorita applied the white slip to the full body of the jar, not leaving an area of the underbody in an unslipped state as other potters of the period were doing. Another trait of her ollas is the strong shift in curvature of the mid-body bulge and the sharp outwardly thrust of the rim.
Polychrome Water Jar was previously in the collection of Joseph Henry Sharp (Taos Society of Artists painter), and later the Forrest Fenn Collection (art dealer and collector), before joining the Tia Collection in 2010. This work is now on loan to Couse-Sharp Historic Site in Taos, New Mexico and installed in Sharp's second studio at the Site along with other pieces of pottery collected by the artist.
As Tia Collection continues to develop our mission of supporting and sharing the work of Indigenous artists and communities, we wish to keep a line of dialogue with all Pueblos and Native advisory committees, and welcome any and all suggestions you may have for us, now or in the future.