Frank Applegate (1881-1931) lived in Santa Fe for only a decade, yet his legacy remains at the core of the city's cultural landscape. However, the artist, author, potter, woodcarver and conservator, had no intention of settling in New Mexico. A farmer's son from rural Illinois, Applegate showed an early interest in drawing and painting, and pursued studies in sculpture and architecture at the University of Illinois, and abroad at Académie Julian in Paris. His focus turned to ceramics, and after teaching stints at east coast universities, Applegate aimed his ambitions towards California to seek out new clay. With his wife Alta and their daughter, Betty, the family set out on the arduous path west.
In 1921, they arrived in Santa Fe during the annual fiesta, and were witness to the ensuing celebrations, ceremonial dances, pageants and parades. Astonished by the diversity of cultures, an interwoven tapestry of Native, Hispano and Anglo traditions, and the majestic Southwest landscape, Applegate committed to remain in Santa Fe, then a bustling town with dirt roads and a population of 7,300. He settled along Camino del Monte Sol, adjacently located to the present-day Canyon Road Art District, and built his first home and subsequent properties in what is now referred to as Pueblo Revival or the Santa Fe Style.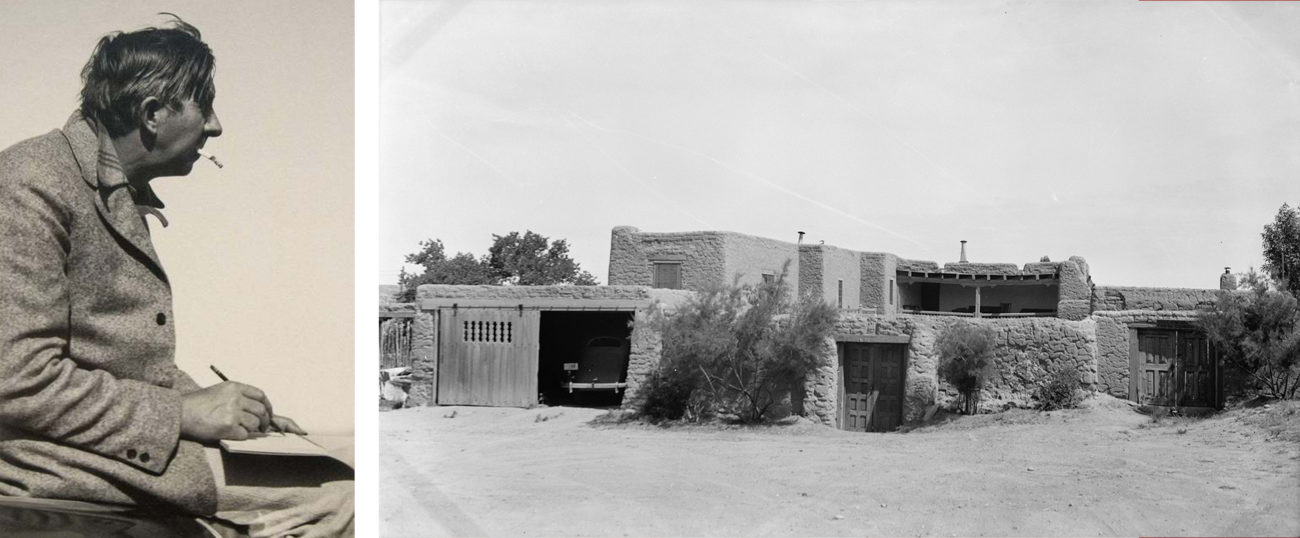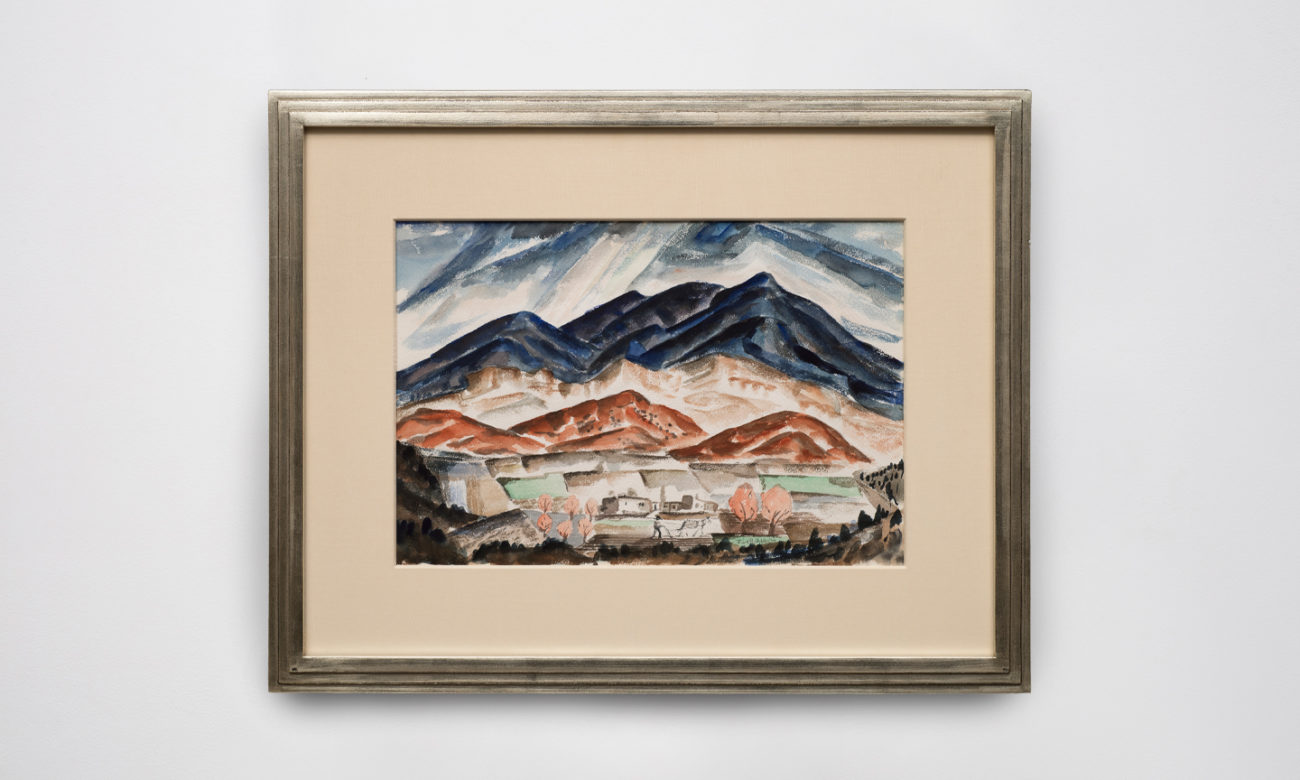 Although unfavorable at the time, this approach to adobe architecture allowed Applegate to exercise his "Arts and Crafts" sensibilities, while taking advantage of localized building materials. "The great charm of this style of building lies in its simplicity and plasticity and its local color, which derive naturally from the material of which it is built," wrote Applegate. "At its best a building of this clay-like material is relieved of all non-essentials…the fluid lines and plastic surfaces give it character unapproachable in any other material." Understanding the benefits of adobe and its aesthetic value, members of the renowned group of Santa Fe artists Los Cinco Pintores – Fremont Ellis, Will Shuster, Walter Mruk, Jósef Bakós, and Willard Nash – modeled their homes in this manner under Applegate's guidance. While often associated with Los Cincos Pintores, Applegate was in fact an exhibiting member of the New Mexico Painters Society.
Having garnered a reputation for his ceramics, Applegate's move to Santa Fe precipitated a shift towards painting, a decision led by his discovery that the local clay deposits were "inadequate for the supply of any extensive pottery undertaking… and that no outsider had any moral right to come in and deplete the Indian's meager supply." And so, Applegate leveled his sights on capturing the landscape through gesturally expressive watercolors and oil paintings. Reenergized by the vast New Mexican terrain, Applegate was equally enlightened by the denizens that resided therein. He took strides to live amongst the Pueblos to learn their customs and document their lives and stories.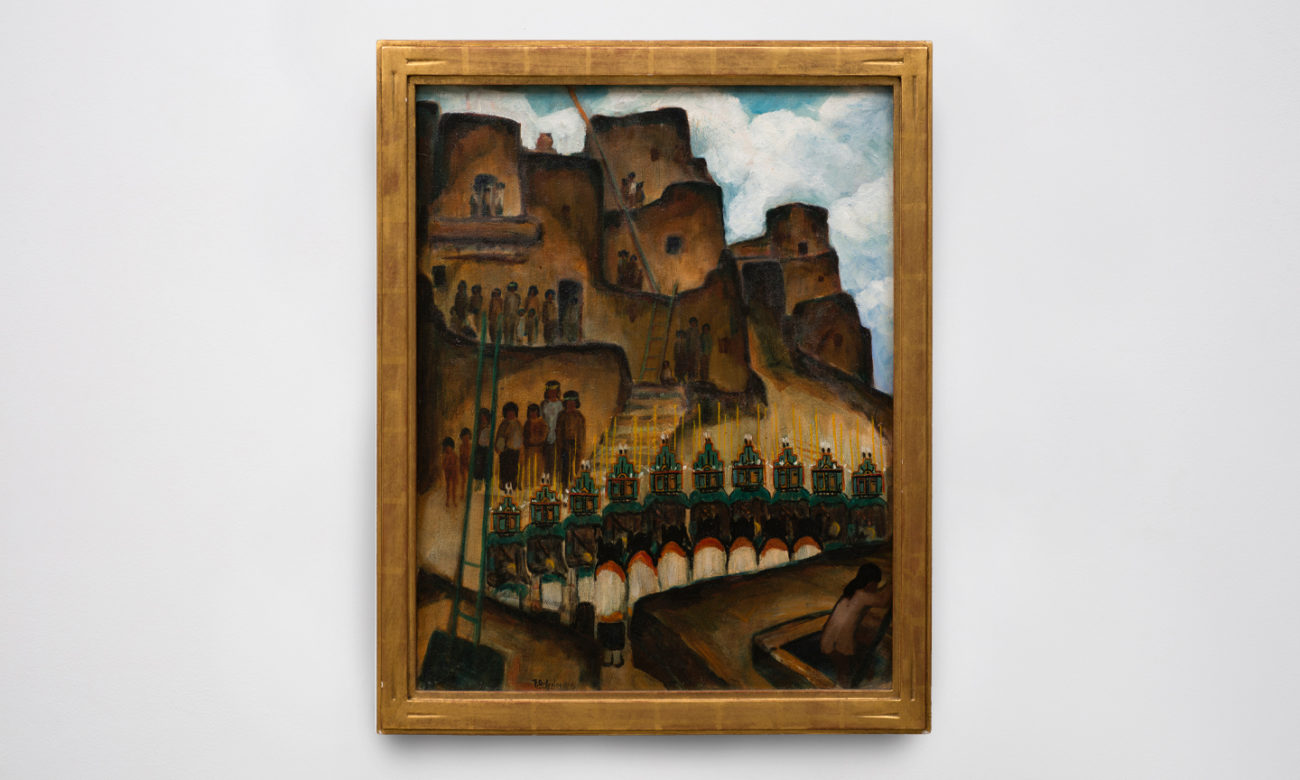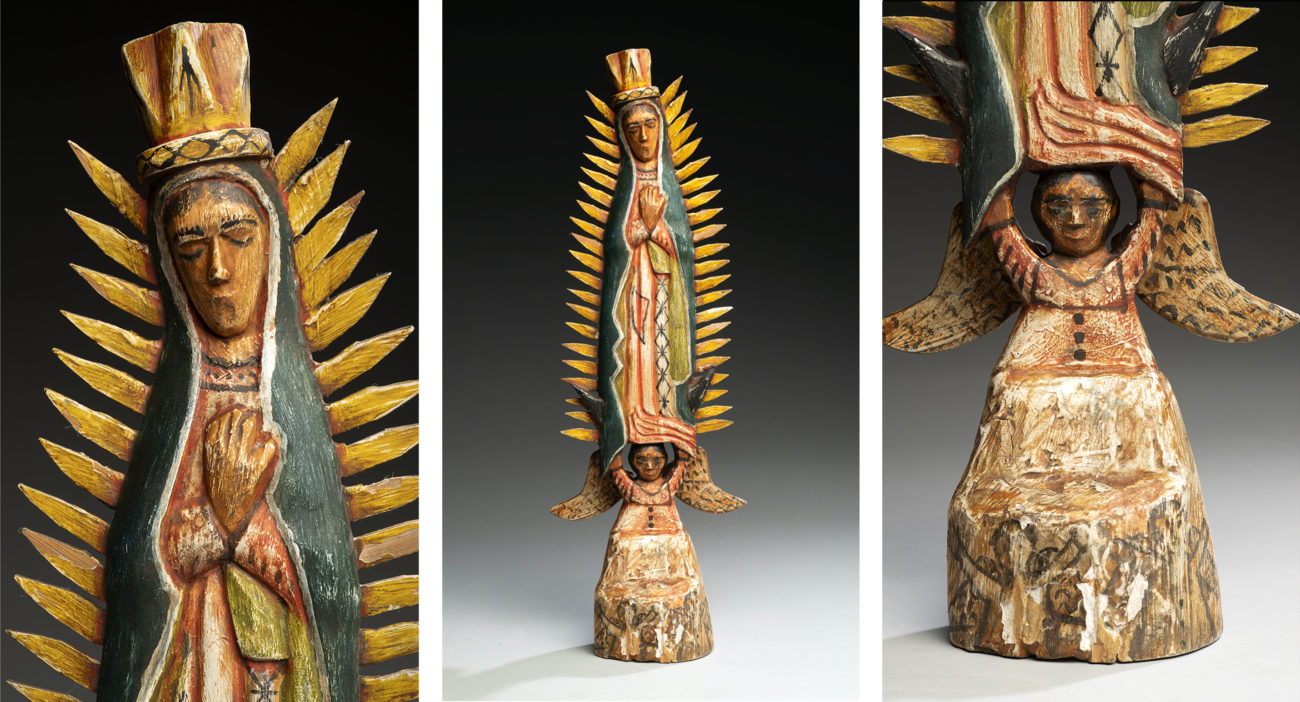 Not only was Applegate a collector of Native American arts and crafts, but he also had a devoted interested in the handiwork of local Hispano saint makers or santeros. So deep was his devotion, that he partnered with writer Mary Austin to form the Spanish Colonial Arts Society and organize an annual market that still takes place today. While it is unclear exactly when Applegate began carving his own santos, he was considered the first Anglo "romantic revival" santero. As author and curator MaLin Wilson-Powell wrote in the exhibition catalogue New Beginnings: An American Story of Romantics and Modernists in the West, "Applegate's skillful Our Lady of Guadalupe (c. 1924), one of nineteen bultos and retablos in the Tia Collection, demonstrates the respect modernist artists had for the santeros' boldness, simplified designs, and independence from European traditions."
In 1931, Frank Applegate passed away suddenly at the age of 50. Shortly after he died, a compilation of accounts he gathered from Pueblo tribes were published in Native Tales of New Mexico (1932). Featuring stories retold through his writings and illustrations, Mary Austin contributed the book's introduction. In honoring Applegate's life, she wrote, "Finding the pattern of things made taught him the pattern of things experienced. Through his sympathy with the things created, he came into touch with the things experienced."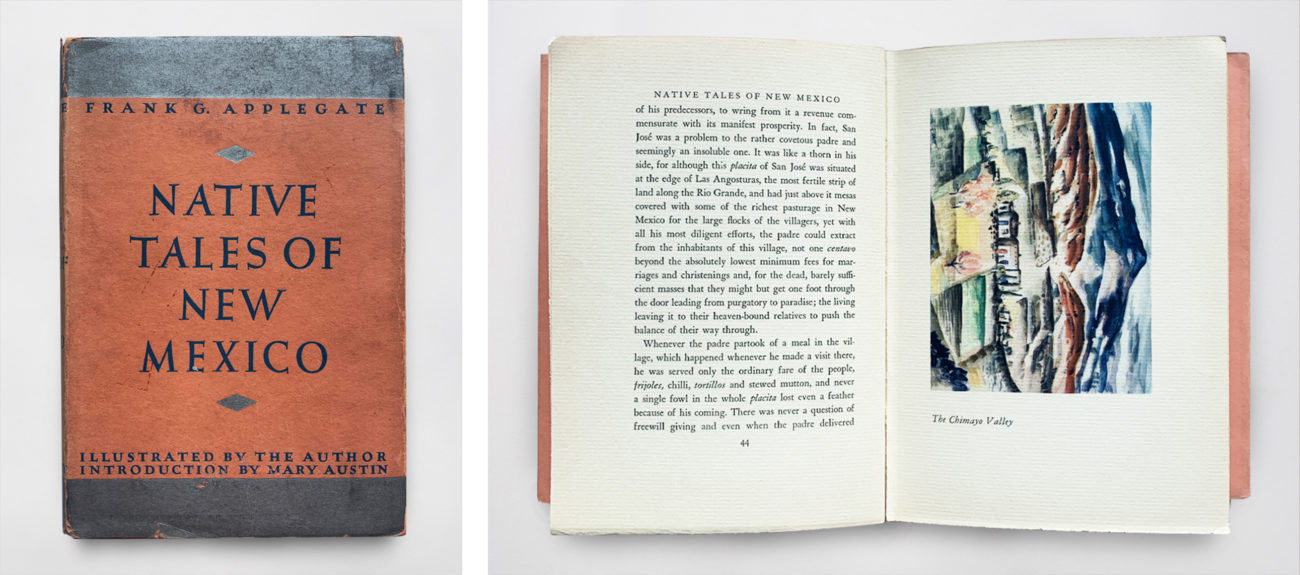 Most of the artworks by Applegate featured above are included in New Beginnings: An American Story of Romantics and Modernists in the West, a traveling exhibition that presents more than 100 works based on artists' impressions of New Mexico, created between the late 1800-1900s. With all works on loan from Tia Collection, the exhibition is currently on view at the Yellowstone Art Museum through July 18, 2021, and will travel to National Cowboy and Western Heritage Museum (September 10, 2021 – January 2, 2022), Harwood Museum of Art (May 7 – November 6, 2022), and the Dayton Art Institute (February 18 – May 21, 2023). A second edition of the exhibition catalogue will be published in fall 2021.
In Santa Fe, the annual Traditional Spanish Market will be held July 24 – 25, 2021. Visit spanishcolonial.org for more info.
Applegate quotes and biographical details were cited from:
Applegate, Frank G. Native Tales of New Mexico. Philadelphia and London: J.B. Lippincott Company, 1932.
Dawdy, Doris Ostrander. Artists of the American West: A Biographical Dictionary, Volume II. Chicago: Sage Books, 1985.
Labinsky, Daria, and Stan Hieronymous. Frank Applegate of Santa Fe: Artist and Preservationist. Albuquerque: LPD Press, 2001.